Luisa Lambri артикул 1561a.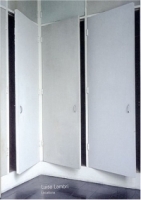 Book DescriptionAt a glance, Luisa Lambri's photographs of architectural interiors might appear to be yet another example of the austere, depopulated spaces found in so much of today's photo-based work They are, however, eminently different in both conception and execution, at once deeply personal and ethereal rather than wholly impartial обядк and concrete, suffused with a delicacy and intimacy that is diametrically opposed to the stark realism found in the works of, say, Thomas Ruff or Candida Höfer Since Lambri initiated what has become a sustained engagement with architecture and photography in 1997, she has endeavored to strike a subtle balance between objectivity and subjectivity, creating interpretations of spaces rather than documents of them, eliciting something minimal, abstract, and nonspecific that is imprinted by memory and desire in the process For her project at The Menil Collection, Lambri has been commissioned to photograph Menil House, the home designed by Philip Johnson for John and Dominique de Menil in 1951, as well as The Menil Collection designed by Renzo Piano in 1987 These will be presented along with a selection of her previously unpublished projects Essay by Matthew Drutt ~Foreword by James T Demetrion. 2003 г 112 стр ISBN 0939594560.
.
Spanish Houses: Rustic Mediterranean Style артикул 1563a.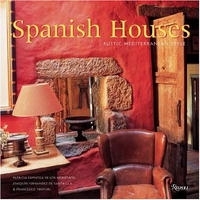 Vivid colors, rustic simplicity, and the textural contrasts of wood, terra-cotta, and stucco are the hallmarks of the casual elegance of classic Spanish houses The Spanish approach to residential style is a mixture of luxury and rusticity-wooden beams complement whitewashed ceilings, and worn leather furniture is set off against Moorish arches обядм and wrought ironwork The vibrant photos and detailed, practical text explore all the elements that become integral parts of a living space, from windows to doors, floors to ceilings, furniture to accessories and even gardens From romantic homes in Spain's woodsy sierras to grand manors in the southern plains, many of these estates boast unusual features like hidden courtyard gardens or secluded balconies None are ever open to the public. Издательство: Rizzoli, 2007 г Твердый переплет, 216 стр ISBN 0847829138.
.
Theo Baart: Territorium артикул 1565a.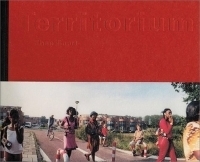 Book DescriptionFive years ago, celebrated Dutch photographer Theo Baart relocated his family to Bijlmermeer, an area in the southeast of Amsterdam built up with high-rise projects according to modernist urban planning principles An experiment in socialengineering that went wrong, notorious for its intractable social problems and crime, обядр Bijlmermeer is currently undergoing a 15-year regeneration scheme, which transformation Baart has been recording with his camera Hardcover, 10 5 x 9 in /144 pgs / 70 color 0 BW30 duotone 0 ~ Item D20102. 2003 г 144 стр ISBN 9056623206.
.
Details: A Guide to House Design in Britain артикул 1567a.
Book DescriptionFrom chimneys to gates, medieval cottages to Georgian crescents, this rich photographic introduction to five hundred years of British domestic architecture will delight anyone interested in the evolution of house design The most comprehensive guide of its kind, Details is a tribute to British ingenuity and style Featuring обядф high-quality illustrations, a beautiful layout, and a historical introduction, it takes individual architectural features and, through chronologically organized illustrations, shows how each detail has developed and changed under the influences of period, fashion, and technological advance The book explores in detail the different elements that make the design of doors, windows, ironwork, ceramics, terracotta, stone and brickwork (among many others) so fascinating Short texts and more than six hundred color photos highlight the trademark characteristics of each element, and readers are treated to gorgeous views of the most compelling examples Finally, Details includes an illustrated glossary providing anecdotal definitions of everything from almhouses to villas, helping readers identify styles quickly and easily by just a few characteristics Written in a lively and engaging style, the book is an indispensable and truly exhaustive resource for anyone interested in discovering the real history of house design in Britain. 2003 г 144 стр ISBN 3791329693.
.
Digital Imaging: Essential Skills, Third Edition (Photography Essential Skills) артикул 1569a.
Book DescriptionSuperbly illustrated throughout, Digital Imaging provides the essential skills and knowledge you need to produce high quality results You are guided through practical, structured activities that allow you to express yourself visually and improve your digital capture, production and post-production workflows Updated обядц in line with the latest technologies and techniques, coverage is provided for users of Elements 3, Photoshop CS2 and CS Extensively revised to offer in-depth coverage of digital capture and file handling workflows , Digital Imaging includes a wide range of practical projects ranging from essential and quick image enhancement techniques through to sophisticated, involved and professional post-production techniques The accompanying CD-Rom is packed full with video tutorials, supporting images, printable PDF files, Adobe presets, useful links and much more Further downloadable images can be accessed on the associated website www photographyessentialskills com Fully comprehensive with excellent supporting resources, this is a must have guide for anyone needing to get to grips with digital imaging * Learn all the principles of digital imaging from this inspirational resource * Put your skills into practice with creative exercises and assignments * Understand the entire digital imaging chain, from capture to print. 2005 г 328 стр ISBN 024051971X.
.
Pools артикул 1562a.
Book DescriptionWater has always mystified us After all, water signifies life, the pleasures of the senses and relaxation The fabulous, large-format photos capture the most beautiful and varied pools in countries around the Mediterranean, Europe and America Each in its own context is special and has a unique design This volume illustrates modern обядл swimming pools that have all been integrated into their local environment and designed or restored according to the latest trends in architectural design A treat for the senses and a book that just lets you drift away. 2004 г 176 стр ISBN 3899853202.
.
Flower Portraits Boxed Notecards артикул 1564a.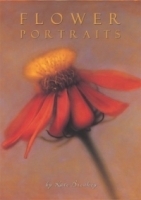 Book DescriptionAustralian born artist Kate Breakey has gained international recognition for her larger-than-life photographic close ups of natural subjects Her work has been included in more than 30 one-person exhibits and is in the collections of manymajor art museums including the Australian National Gallery and the Houston Museum of обядп Fine Art Her book Small Deaths (University of Houston Press) was published in 2001. 2003 г 16 стр ISBN 1569064946.
.
Spirit of the North: A Photographic Journey Through Northern Wisconsin артикул 1566a.
Book DescriptionAward-winning photographer Richard Hamilton Smith's images of Northern Wisconsin reveal a complex landscape both apparent and mysterious, meditative and dynamic, vast yet intimate In these photographs we see the north in all its seasons,an ever-changing landscape of extremes, where weather is a genuine presence and human обядт influence is at once tenuous and resilient Time passes in a moment, in an instant, then is gone forever, yet preserved in this stunning edition to be cherished all year long Sit back in your favorite armchair and embark on this mesmerizing journey at your leisure, making your way to the Spirit of the North. 2003 г 128 стр ISBN 1931599238.
.
Shenandoah: Views of Our National Park артикул 1568a.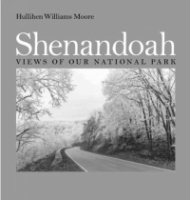 Book DescriptionThe only collection of photographs devoted to one of America's natural treasures, Shenandoah: Views of Our National Park documents one man's decades-long fascination with this uniquely beautiful region in Virginia's Blue Ridge Mountains Hullihen Williams Moore has been visiting Shenandoah National Park since the mid-1960s, обядх but it was after studying with Ansel Adams in 1979 that he began seriously photographing it Through fifty-one black and white duotone photographic prints, Moore reveals the quiet beauty of Shenandoah National Park From grand vistas and waterfalls to the delicate unfurling of new ferns, these photographs capture the singular appeal that attracts 1 7 million visitors to the park each year In two essays, Moore addresses the natural and human history of the park as well as his own personal experience of it, including the stories behind the individual images The author has also included a helpful appendix of technical details regarding the photographs. 2003 г 96 стр ISBN 0813922267.
.
El arca salvaje артикул 1570a.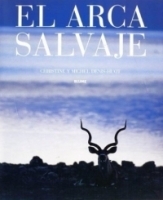 Book Description The diverse and extensive fauna of the east African savanna is documented in this photographic homage to the beauty and variety of the animal kingdom More than 25 years of observation are on display in the remarkable photographs of African wildlife collected in this volume, a passionate and faithful portrait of 15 species that обядш includes lions, cheetahs, giraffes, hippopotamuses, birds, and zebras. 2005 г 356 стр ISBN 8495939614.
.